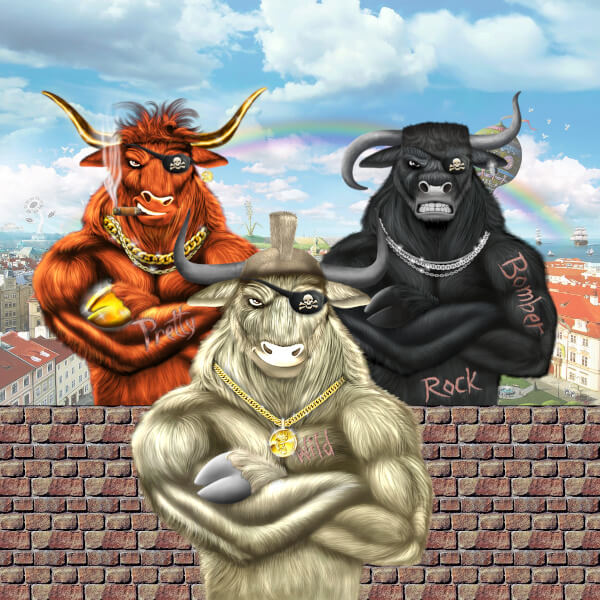 Dear players! We are pleased to inform you that our first collection of gaming NFTs " Taurus Guard " is already presented on one of the top Solana blockchain marketplaces " MagicEden ".
The start of sales is scheduled for April 08, 2023 at 12:00 UTC. Information about the collection is available on the Taurus Guard page . You can also go to the MagicEden marketplace and search for the name of the Taurus Guard collection (the name must be accurate!).
Open sale price from 1 SOL. Quantity 8000 pieces, which will be exhibited in 500 pieces. once a week or earlier if the previous volume was redeemed faster than a week before.
However, before the open sale there will be a pre-sale for players with a special price of 0.5 SOL. The number of NFTs in the presale is 1000, which will be offered in batches of 250. Each subsequent batch is exhibited after the sale of the previous one. Presale means that the start time of the sale will be announced only in our community. And after the sale of this batch at a discount price, there will be external advertising in the crypto community.
You can read about the benefits of owning NFTs here at https://www.goldenclone.info/crypto/taurus-guard/intro . If you're thinking about buying NFTs, be sure to check out this section. There you can find out what bonuses NFT ownership will give, the collection development plan and much more.
The mini-guides located at https://www.goldenclone.info/crypto/how-tos/intro will help you learn more about linking a wallet to a game, a marketplace, and many other details .
We also strongly advise you to read the basic security rules when working with cryptocurrencies: https://www.goldenclone.info/crypto/security-tips
If you still have questions or incomprehensible moments - be sure to ask them on the forum https://clonforum.com/ or in the Telegram chat , where you can get comprehensive answers to any questions.
This is our first, but significant step into the world of Web3! You scale your accounts by creating new clones, principalities, settlements and much more, and we continue to work on scaling the project and expanding our audience!